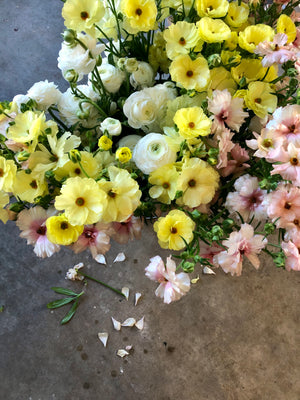 North Carolina Grown Flowers
Flower Subscription
Seasonal Sessions.
Our story.

We're a small cut flower farm in Wilmington, North Carolina.
We provide unique and specialty flowers to the local community with a three-season flower subscription, custom orders and pop-up markets.

We believe locally grown flowers are valuable as an outlet to connect with the environment around you and get in touch with the rhythm of it's seasons.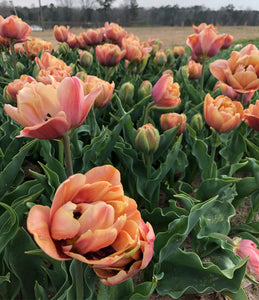 Slow Flowers
Buying local flowers has similar benefits to buying local food. Supporting your neighborhood farms and farmers will reduce your carbon footprint, and there's no question that you will always get a much fresher and therefore better product. But beyond that, seasonal flowers represent a true sense of place and time. They create an experience in which one can be closer in tune with the cycle of the earth around them—a seasonal awareness. In our age of getting anything and everything anytime with the click of a button, slow flowers are something unique. You have to wait for them.
Check out the Slow Flowers website for my friend and local flowers champion, Debra Prinzing's succinct portrayal of this movement and why it's important.
Subscribe to our newsletter
Promotions, new products and sales. Directly to your inbox.